Greeting ZhyperMU Community!

The ZhyperMU Journalist Team would like to present to you "The Zhyperian May and June Issue 2015!"
Happy reading everyone!



No, I won't be discussing about Pentagram's 3rd Slot (see more: Elemental System). I am talking about the manner of being responsible in the absence of any reward, being honest amidst of corruption, adhering to values despite immorality, and holding on to the truth no matter how big the lie is.

In the past, and even recently, the ZhyperMU Staff's reputation has been stained because of the mischiefs of some (Now ex-staff or banned) unruly individuals. They were dazed by the false joys of corruption and inducements. But the rules, set-upon and agreed on, remain truly substantial. We may have been compromised but the implementation of laws is still of utmost priority.

The Senior Staff Group, as well as the Juniors, are working tirelessly to bring you the best gaming experience there is; eliminating those who violate the rules and bringing you fun filled articles, events, etc.. with little or no compensation at all. We don't ask to be commended for our job, because it is our duty to server you.

If there is anything we would like to ask from you, it will be your; humble patience and kind cooperation in bringing down perpetrators. We trust and entrust this community to both the staff team and the players. Let us keep ZhyperMU on top, not just of the voting sites but also in our hearts! Happy gaming!
We, human beings are always in a race. We would like to be the best, be the strongest, be the richest and so on... But of course, those titles are not just gonna appear from nowhere if we don't work hard for it. We won't get what we want in a few hours, days, or even months. Development takes time. Such a long time...

Some of us take the challenge in heart and work diligently for it while some of us search for the shortest path. One of which is what we term as "Cheats". There are different kinds of cheating that includes stealing people's items, use autopots, one hit players for being unstoppable and other sorts of hacks.

Greed shows its effect slowly at times. First, you use a cheat because you are curious and then you may think that "this game is not fair because everybody is using it and walking freely so why not ?" So while you are cheating because you are so "clever", you might use it in a small scale which will not make other people suspicious. Eventually, whenever you win a duel, it will make you look like a "Superman".

Of course it will create some enemies. Look around. Can you point a single person who is creating something big, being successful that has no enemies? Of course you can't. After some time when you build your reputation as someone "Unstoppable", you would not want to give up your cheats until your enemies or seniors will take a closer look at you and as a result, you will get banned. Then everyone will see that you have been a Cheatman all this time and not a great Superman :)

How will it affect you? Will you feel any sense of shame or will you feel down because you were never been a Pro but just a poser that cannot win anything with your own talent and abilities.

Popularity goes as fast as it comes. Furthermore, you will be a new type of entertaintment of trolls to your enemies and even for your so called friends. You will be ALONE again. Since you will be banned, it does not matter that much, does it?

So decide now on which path you will choose. Are you gonna be a Superman or are you gonna be a Cheatman?





Another great update from our Administrator Nocturnal has been made last May 1, 2015.

Are you lazy on our Game Masters because they are pushing and forcing you hard to vote? Do you know that most of our votes goes in vain because of the cheaters?

Well, that is true because we are lack of "Pingback URL System" to legitimately count your votes IN, not OUT. Well now, we don't need to push you to vote because we will say "Bye and Thanks" to XtremeTop, and "Hi, Hello" to Gtop! In this new Voting Site, all staff here are professional and they do respond and they have a very good system called as "Pingback URL System"!

Thanks to our new Voting Site because we can enjoy more and more major events now! Please be noted that you cannot receive VIP Points if you didn't enter the correct captcha code! Let`s make our server on TOP again! Kudos ZMU!





Last May 1, 2015, our Administrator Nocturnal made some updates about VIP Points System!

Because of the new Voting Site, our Administrator Nocturnal decided to increase the VIP Points reward into 4 VIP Points per vote instead of 1 only (Sister Servers has been removed from the Voting Site).

But if you are asking, what are the reasons on why did our Administrator do this?

Here are the following reasons. First of all, exchanging of VIP Points to Cash Points is now OPEN! 10 VIP Points is equivalent to 1 Cash Point (As event for mass voting)! And 15 VIP Points to 1 Cash Point (Normal Exchange Rate). So, getting cash points is not so hard now! Just vote and you can have Cash Points! Another update for the VIP Subscription!

Are you lazy on hunting or joining events just to have 1500 VIP Points so you can avail VIP Subscription?! Well, it's not a problem now! The prize for being a VIP has been reduced from 1500 VIP Points to only 500 VIP Points! Isn't amazing guys?! And for our last update, Full Option Trading on VIP Server will be opened PERMANENTLY!

So what are you waiting for come and vote so you can have more and more VIP Points!



On the 3rd of May 2015, our very own Lead Moderator .Sorata announced that Test Moderators Lucho, DND andTanashiri. have successfully passed their training periods and are now promoted as Full Moderators. The Zhyper MU Community congratulates them in passing the Test Moderator period with flying colors! Their training was not that easy and is guaranteed one of the most hardest trainings they've ever experienced. They have truly earned their spot in the Moderator Team.

One of the most awaited moments the people of Zhyper MU Community wants to hear are comebacks of past and great leaders. Thus, one of our great leaders, Shichi, came back to serve again as a Full Moderator ready to make our forums a better place to chill.

In addition, Lead Moderator .Sorata gave our dear Moderator Eli a two(2) week vacation leave in order to spend quality time with her loved ones. After which on 17th of May 2015, Lead Moderator Lieu announced the return of Eli from her vacation leave. She became more lively and cheerful as if she had undergone a very wonderful experience which gave us a relief and assurance that she'll be able to a great Moderator.

Meanwhile, it is hard to avoid that there will be those people that have personal issues or concerns that will hinder them from serving the community. Hence, taking part on a sad story, Lead Moderator Lieu announced that Moderator DND will be resigning because of real life concerns. Moderator DND resigned on the 17th of May 2015 where the whole community took part in showing their gratitude for his service. He did a great job being a Moderator and it's just sad to see him part away. Let's wish him best of luck to his future endeavors!

Lastly, our very own Community Manager Mishel announced on the same date, May 17, 2015 that one of our great leaders and a Supahstar tag owner, Syche, will return as a Lead Moderator that will spice things up and also bring greatness to our forums! One of the greats had come back and the whole community was stunned and gave him a warm welcome.
Nowadays, you can see some cases wherein players are not playing fair. There are players that are hacking accounts, scamming other players, and also there are players that are not contended with the items that they possess. Why do you think this is happening? Do you have any idea? While you guys are searching for answers, we have our GM Team who are doing their very best, particularly Head Game Masters, are doing what they can to stop this menace. However, not all are entailed into a happy ending story.

Our very own Administrator Nocturnal had no choic but to kick iReject as a Head Game Master for stealing items from Admin resources and players banned accounts. The Administrator traced all iReject's accounts and IP address for item leaks and found out he was guilty. For players who are involved here & buyers of iReject's items, it has been advised to don't bother asking for an appeal because probably they won't be retrieved.

Even though we don't know the whole story, most of us saw iReject as a person who had done so many great things and helping us with every concern we have. It brought us a big shock that this happened and some are left hanging and puzzled why this occured. Sad to know that we have to accept what happened and wish him all of the best.

Furthermore, as a Replacement for iReject, our dear Community Manager Mishel promoted iCharlon (iNightray In-game) as a Test Head Game Master. The Zhyper MU Community is hoping that iCharlon, as a Newly Hired Test Head Game Master, will do greater things and will be one of the greatest Head Game Masters in history. Good luck!





On May 16, 2015 , Community Manager Mishel announced that Anastasius and YaRiyaaal will be taking the spotlight as Game Master Team Leaders. First of all, the Zhyper MU Community are grateful to have them as our new Leaders for the Game Master Team. We wish them luck and hope they could bring out their best for the sake of a better gaming experience. Good luck!

Meanwhile, Game Master LokeTheLion has stepped down from his position as a Game Master due to conflicts with his real life hectic schedules. We wish he will be able to achieve his future desires and the community has been grateful for what he had contributed.

Taking on another update, Head Game Master Aceinformed on the 27th of May 2015 that Test Game Masters Enzoe (xEnzoex InGame),EyesScream (Ayskrim InGame),GummyBear (xBear InGame), and iMsorry (iRepent InGame) have successfully passed their Test Periods with bright colors and will now served as Full Game Masters! With the right mentors and teachers, they sure are more than qualified as Game Masters with great knowledge, skills, attitude, and poise. Their training was worth it and i'm sure you guys will have nothing to worry about.

When there's good news, there's also bad news which includes our GM W A Y N E (iBruce InGame) stepping down from his position as a Game Master due to his inevitable Real Life problems and concerns. We wish him luck and we hope that he can solve his real life issues. It is really hard to avoid these type of cases and we are just left with a sad face knowing that a great Game Master has stepped down.
The month of June started with a major stepdown of staffs from moderators to game masters.

On June 11,2015 , Lead Moderator Syche announced that moderator .Havoc resigned due to health problems. We wish him to get well soon and we thank him for the service he has rendered here.

Likewise, June 14,2015 both Lucho and Tanashiri are taking two weeks leave due to health problems and real life responsibilities. We wish them to good luck with their real life duties.

Meanwhile from the Game Masters Team.

Without any doubt this month's biggest shock was Game Master EyesScream (Ayskrim in game).On June 3, 2015, Community Manager Mishel announced that EyesScream has been removed from the team due to cheating issues during castle siege.

On June 5, 2015, Head Game Master iCharlon announced that Game Master Team Leader EMPEROR (Leucard in game),Distinguish Game Master Jazz (Jhazguzi i ngame) resigned while Game Master .Chivas removed due to unexplained inactivity. We thank them for the service they give us and wish them luck with their real life.
And lastly on June 9,2015, CM Mishel announced that HGM Seravy taking 3 weeks leave to training for his job.We wish him luck with his job.

As concern staffs of ZhyperMu Community, we ask for the players -who dream about being a staff one day- to play fair and service us with care.





Finally there is an area i can give good news for!

The best thing about our forum is what we call forum gears. Some players are selling custom tags, signatures and other parts of forum gears for cash points, black pets and other goodies. It is a good source for getting items and good income. But how can you arrive in that level? Have you thought about why we always have less GFX Artists when we compare them to the other staff teams?

Being a GFX Artist is hard and tiresome. If you want to be Game Master, a Moderator or a Journalist, it can be done easily with some weeks of training, getting familiar with the job and rules. But for you to be a GFX Artist, you need to learn how to use a Photoshop application. You should be creative and you should be willing to accept whenever you are criticized because everyone has different tastes and preferences. You might like what have you done while other forumers think it looks bad or doesn't like it at all. In addition, you also need to train continuously. However, there are always new methods to create a Signature & other graphical materials. Thus, it is a never ending cycle. How many of you can sacrifice your time & effort to try new things at Photoshop? Not many.

So because of those reasons when a GFX Artist resigns, we all fear of shortage because good GFX Artists doesn't come from trees. They are hard to find. And when we see a new GFX Artist joining team, then we are all happy!

So, it is one of these happy days!

On June 14,2015, Lead Moderator Syche announced that Assasin would be joining GFX Team as trainee for at least(2) weeks until he gets his full GFX Artist tag. We wish Assasin the best of luck with his new duties and training! You can start harassing him for forum gears! :)
| | |
| --- | --- |
| Items | Equivalent |
| 2 Bless (Bless) | 1 Soul |
| 2 Jewel of Harmony (JOH) | 1 Soul |
| 2 Gemstones | 1 Soul |
| 2 Jewel of Life (JOL) | 1 Soul |
| 2 Jewel of Creation (Creation) | 1 Soul |
| 1 Jewel of Chaos (Chaos) | 2 Souls |
| 1 Higher Refining Stone (HRS) | 3-4 Souls |
| Elemental Talisman of Chaos (ECAT) | 90-100 Souls |
| 250 - 280 JOH (range) | 1 Black Pet |
| 220 - 250 HRS (range) | 1 Black Pet |
| 800 - 900 Souls (range) | 1 Black Pet |
| 8 - 10 ECATS | 1 Black Pet |
| 1 Full Trade TCAs | 1 Black Pet |
| 1 Full Trade Sign of Lord | 1 Black Pet |
| 1 Red Pet | Black Pet + 200-300 Souls |
| 1 Blue Pet | Black Pet+ 250-350 Souls |
| Panda Pet | 2 Black Pet |
| Skeleton Pet | 2 Black Pets |
| 1 Seed Sphere +5 | 2 - 3 Black Pets |
| Unicorn ( Horn of Urinea ) | 4 - 6 Black Pets |
| Mini Wing+15 | 1 - 2 Black Pets |
| 3rd Wing+15 2 Options | 2 - 4 Black Pets |
| 3rd Wing+15 3 Options | 7 - 8 Black Pets |
| Scroll of Etramu +0~9 3 slots | 2 - 3 Black Pets |
| Errtel Rank 3 +10 (in raids) | 2 - 4 Black Pets |
| Full Trade ECAT | 3 - 4 Black Pets |
| 1 Gold Pet ( GP ) | 11 - 12 Black Pets |
| Errtel Rank 3 +10 (in PvP) | 10 - 15 Black Pets |
| Muren's Book+15 3 slots | 14 Black Pets |
| 20 Cash Pounts | 15 - 17 Black Pets |
| 30 Cash Points | 18 - 20 Black Pets |
| Scroll+15 4 Slots (Any Element) | 170 - 180 Black Pets |
*Prices are checked by GMTL Anastasius and Zhyper Journalist NicoxD*
The cold is really bothering me
It is time for a change
Told my boss I am leaving today
Gonna hop on a plane

I hear the weather is very warm
The sun will shine all day
Going to drink some appletinins
On the beach I will play
I will treasure every minute of it
Not a care in the world

I will make all types of memories
Cuss words will not be hurled
I'm leaving for vacation today
If it's nice I just might stay


[QUOTE]Instructions:

Download the Word Search Image and find all the required words that you need to find. Edit the image and encircle the words using MS Paint or any Image Editing Program then upload it into www.tinypic.com orwww.imageshack.com.

1. You need to create a thread here CONTRIBUTION HALL with a title "NPC Search Puzzle_Forum name".

2. It must follow a correct format:
Forum Name:
Edited Image: (Your Answer to the given puzzle)

3. Make sure to put your forum name upper right to avoid ripping of answers.

4. Staffs/Support staff are not allowed to join.

5. Minimum of 50 post counts to join

6. No spamming or creating double thread. Once it is submitted it is enough already.

7. No copying of entries and if found you will be DQ.

8. Failure to follow the rules above mention is equal to DQ.

[QUOTE]Prize will depend on the difficulty of the given problem.
Easy - 150 credit points
Medium - 200 credit points
Hard - 300 credit points

"Answer it with RED Straight Line ONLY"

This Month's Word Search Puzzle
Difficulty: Easy[/QUOTE][/QUOTE]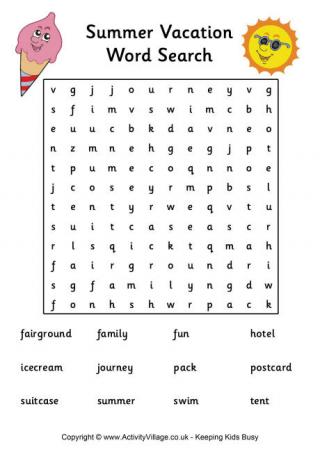 [QUOTE]
Instructions:

1. You should open a thread in the contribution hall and write answers by questions' number.
2.While you are answering, be sure that your answers based on tv show not comics.
3.We will accept first 5 threads only.If between first thread there is noone to answer all questions right,prize for first place wont be given.
4.Wou can't edit your answers once you post your thread, so answer carefully.
5. Staffs/Support staff are not allowed to join.
6. Minimum of 50 post counts to join
7. No spamming or creating double thread. Once it is submitted it is enough already or you will be disqualified.
8.Failure to follow the rules above mention is equal to DQ.

Prizes:
(1 winner only)
[QUOTE]

12/12 Correct Answer = 1 Month Hardcore Tag
[/QUOTE]
If none of got 12 answers correctly then:
[QUOTE]11/12 correct answers = 1x Month Custom PB
10/12 correct answers = 1x Month Custom UT
09/12 correct answers = 350 credit points
08/12 correct answers = 300 credit points
07/12 correct answers = 250 credit points[/QUOTE]
[/QUOTE]


Creator:
Assasin
Theme:
Specific Render
Prize:
200 Credit points + SOTW Winner Tag
+ will be posted in Hall of Fame

*************************************************************************

Special Thanks to the Following Individual:

LM @Lieu, LM @Syche and CM @Mishel
For Guidance.

Zhyper Lead Journalist:
@CATrocty
(Proofread)

Zhyper Journalist: @Nyssa @NicoXD @Anastasius @BtngsLOCK
(writers)

Template Creator: @Java
(HGFX)